Turaco Parrot Pink Silk Scarf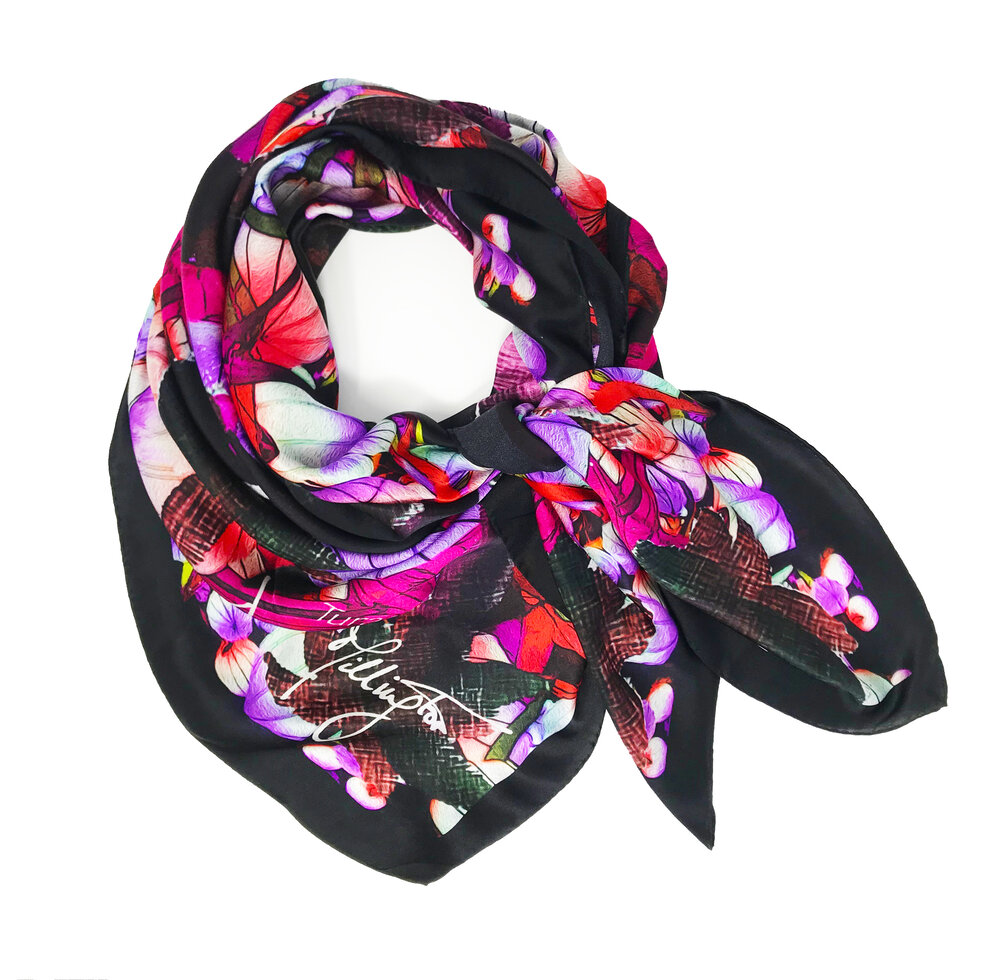 Turaco Parrot Pink Silk Scarf
Travel Diary: Wild Lights at Dublin Zoo, December 2017.
"Christmas eve at the Wild Lights extravaganza at Dublin zoo. A spectacular event eagerly awaited. We wandered through the gates immediately welcomed by an archway of giant colourful red and gold lanterns. I was mesmerised by the enchanted trail of illuminated animal sculptures ….lions, giraffes, birds, elephants, gorillas. As I turned the corner I was dazzled by a colourful array of beautifully crafted giant cherry blossoms trees, the silk flowers and buds illuminated with colour. I was in awe of the intricate patterns they created. An unforgettable experience"
sale
All scarves are sustainably printed on 100% soft natural silk. Each colourful scarf is inspired by world travel and uniquely designed to enhance your skin tone and boost your complexion with radiance, glamour and vitality.
We offer FREE SHIPPING on all purchases over €150 . Please type FREEPOST in the coupon area in the CART.