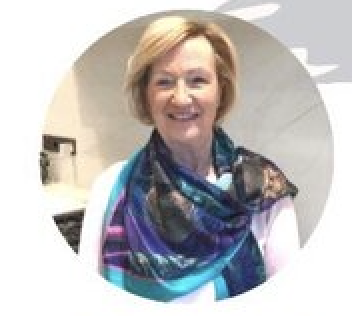 "I have been buying Debbie's beautiful items for years now. I have multiple scarves, and more recently a pillow case, from her fabulous collections. What intrigues me the most, and what keeps me coming back, is both the outstanding quality but also the inspiration and passion that can be seen in each piece, like a work of art! Each item tells a different story and shares some of Debbie's personality. I highly recommend Debbie's products and I can't wait for my next purchase."
Marie Smyth - County Dublin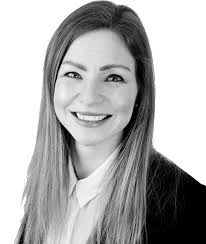 "It is always a pleasure to work with Debbie Millington, our clients as well as the whole EPI team absolutely love her products. The quality of her scarves and the vibrant prints are just magical, to top it all off they are presented beautifully"
Anna Hannigan Sales Manager EPI Event Partners Ireland
"I am delighted to be the owner of a Debbie Millington silk scarf. The design, colour and quality is second to none and I would thoroughly recommend the brand. They are a wonderful gift to give and receive"
Maria Brandon - Dublin
I spotted Debbie Millingtons work a few years ago online and instantly loved the vibrant colours and designs, I thought they were so unique. Not long after I met Debbie at a fair she was exibiting at and I had the opportunity to experience first hand luxurious quality of her silks. Since then I've purchased Debbie's products as gifts , and would highly recommend her scarves and pillowcases to anyone looking for something special for a loved one. !
Ed Rhatigan Rhatigan & Hick - Kitchen Design
"I recently purchased the Jellyfish Silk Scarf from Debbie Millington's Classic Square collection. It's the prefect size to wear draped around my neck. I love wearing it with my leather Jacket, it's so feminine and the softest silk which feels beautiful against my skin. Her use of colour is so vibrant, it can really bring an outfit to life and certainly lifts your mood. And we all need a bit of colour in our lives just now!"
Joanne Osborne - The Ugley Mask Company UK
"I wanted to buy something special to mark the gradual reopening of life in The New year! These beautiful scarves were the perfect choice... so vibrant and timeless, something to cherish for years. The imagery on the website is stunning but nothing prepares you for the beauty in real life! I suspect I have just bought my first two of many more to come. "
Joan Mulvihill - Digitalisation Lead at Siemens, Dublin